Contact Lenses are a Medical Device
Some people might not know this, but contact lenses are actually medical devices. For this reason, Dr. Monica Price cannot just switch you from one brand to another. She needs to make sure it is sitting on your eye properly and that it is working for you.  
You Need to Change Your Case Every Month
While you are wearing your contact lenses, proteins will build up on the lenses and get transferred to your contact lens case. You should clean your case once a week by filling it with contact lens solution and scrubbing it with your finger. Once you do that, rinse it once again with solution. Every month you need to replace your case with a new one to keep your eyes and vision in the best health.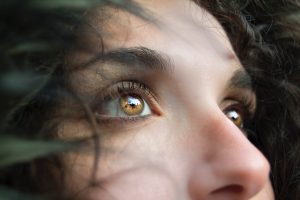 Apply Makeup After You Put in Your Contact Lenses
If you apply your makeup before you put in your lenses, there is a possibility that you have traces of it on your fingers or even in your eye. Once you put your contact in, you are sealing the makeup particles between your eye and your lens. If there is makeup on your fingers and you touch your lenses, now you have dirtied your lenses. It is best to put your makeup on after your lenses are in because, if you do get makeup in your eye, it can be flushed out. Plus you are able to see what you are doing while applying your makeup, and that's always a good thing. 
Your Rx is Only Good for One Year
Your contact lens prescription is only good for one year. Make sure that you have a yearly exam. This will keep you on track with your contact lens orders so you don't run out. It is best to get a years worth of lenses so you don't have to worry about ordering them. If you need to order your lenses in smaller amounts, make sure to order them on our website and use our new program EyeSubsribe. This new subscription will automatically bill you and ship your lenses to your house for FREE before you even run out. That's right FOR FREE!  
Daily Contact Lenses are More Sanitary
You get a fresh pair of lenses every day. You never need to worry about cleaning them and there is less of a risk of getting an eye infection. Just remember that once you are done wearing them for the day, throw them away. Do not flush them down the toilet or down the drain. They will stick to the pipes and clog up your plumbing.  
We hope that you are a little more educated about contact lenses. If you ever have any questions about contact lenses, feel free to call the office. We want you to have happy healthy vision. 317-462-3937