Optical Illusions
The Bezold Effect
The Bezold effect is an optical illusion, where a color may appear different depending on its relation to adjacent colors.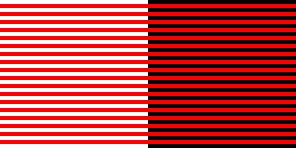 Kanizsa Triangle
In the accompanying figure a white equilateral triangle is perceived…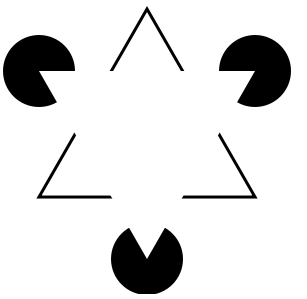 but in fact none is drawn. This effect is known as a subjective or illusory contour. Also, the nonexistent white triangle appears to be brighter than the surrounding area, but in fact it has the same brightness as the background.
Realistic Dice Illusion
As you look at these dice, try to determine if they are standing up, or laying flat.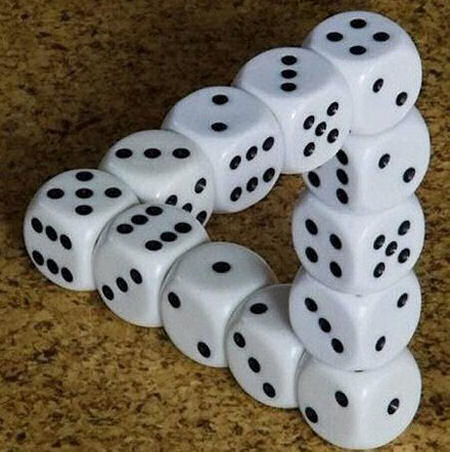 It seems as if they are doing both.
Do you see a spiral?
Look closely at this image… Do you see a spiral?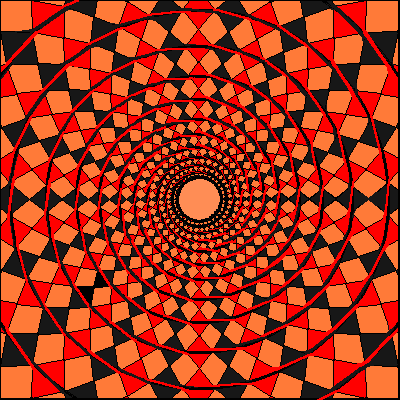 Actually, these are a bunch of independent circles! Creating the illusion of a spiral… 
The Crystal Ball
Take a very close look at this image!
Stair at the very center crystal ball.
Move your eyes very close to the screen and then move away.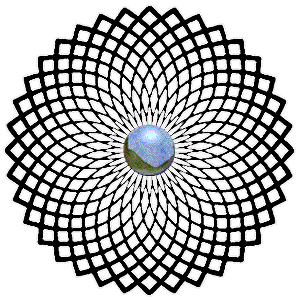 What do you see?
The pattern around the ball should grow and shrink as you move. 
Triangle Illusion
Take a close look at this so called triangle!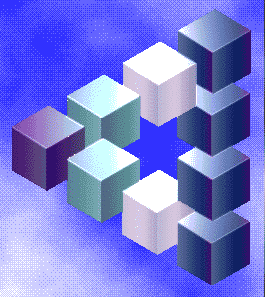 Try to perceive its' orientation. Seems impossible.
Source:  123OpticalIllusions.com